Author, Illustrator, ideas creator, publisher…
Ken writes, illustrates and publishes children's books. This year he has three new publications; The Flute, published by Tiny Owl Publishers, Lulu's First Day and Astro Girl, published by AlannaMax.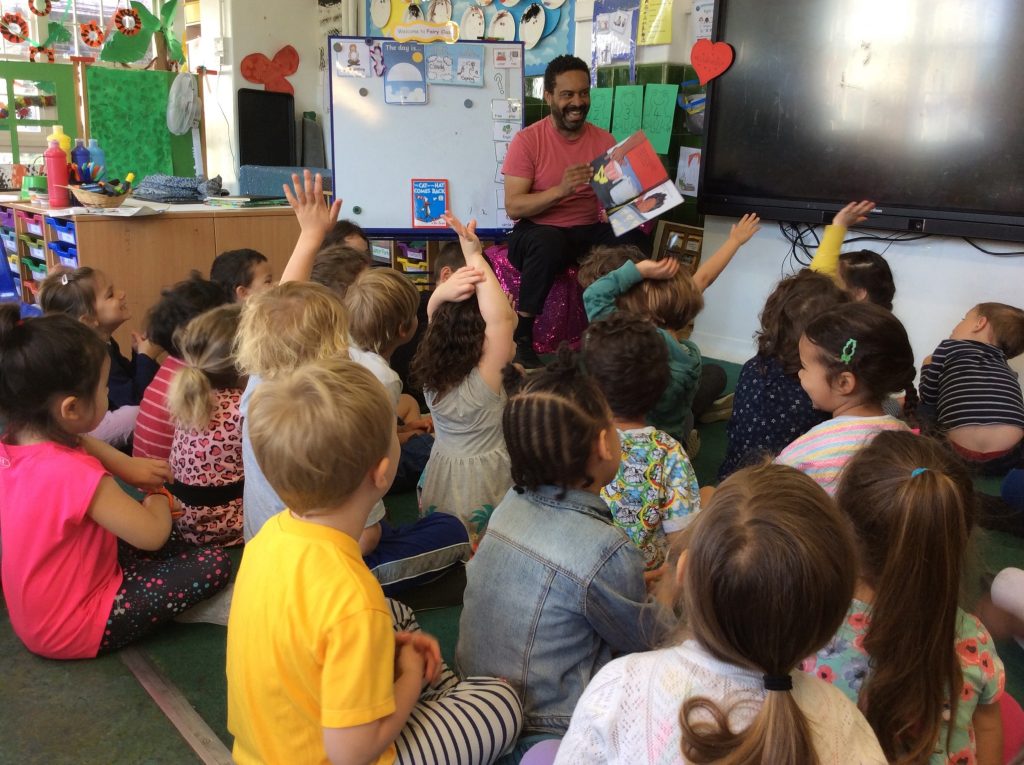 Ken writes and compiles 'Chicken' a Newspaper for Children, which is packed with ideas, initiatives and current affairs. Each edition has a focus rather than a date and you can always get back copies on the subjects you need.
AlannaMax is his publishing organisation with a huge range of strikingly good books for young children. These include Zeki Can Swim, nominated for the IBBY International's List of Outstanding Books for Young People with Disabilities 2019 and What Are You Playing At?
Books Go Walkabout are delighted to be working with Ken on school visits and workshops. His ability to engage with children of all ages is amazing and our schools have been delighted with his work with classes of children bursting with energy to write and to draw.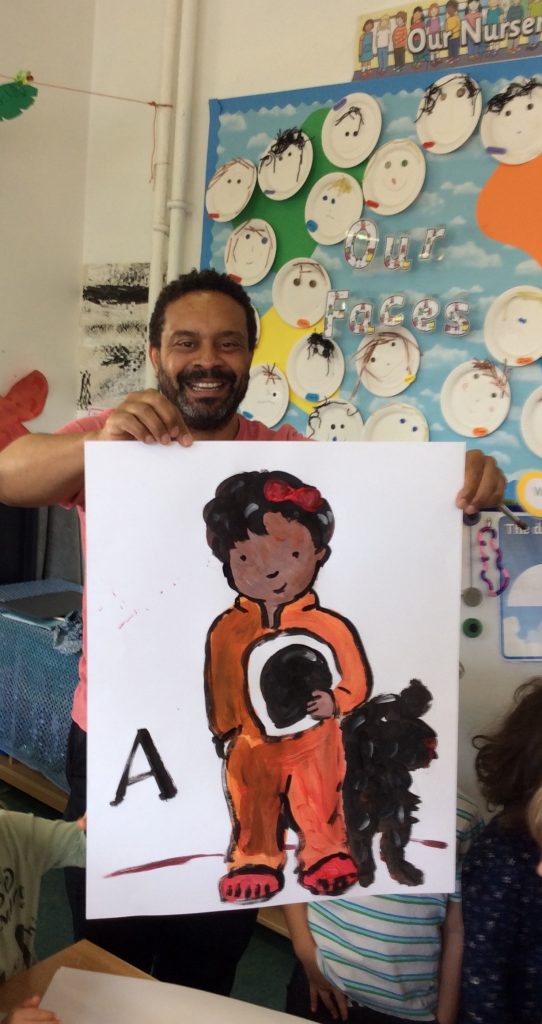 Even when surrounded on all sides by enthusiastic children, Ken can paint beautiful pictures which come alive in the children's eyes.
Booking now. Contact Sue at BgW here…
---