An Exhibition of Ifeoma's images – as part of Black History Month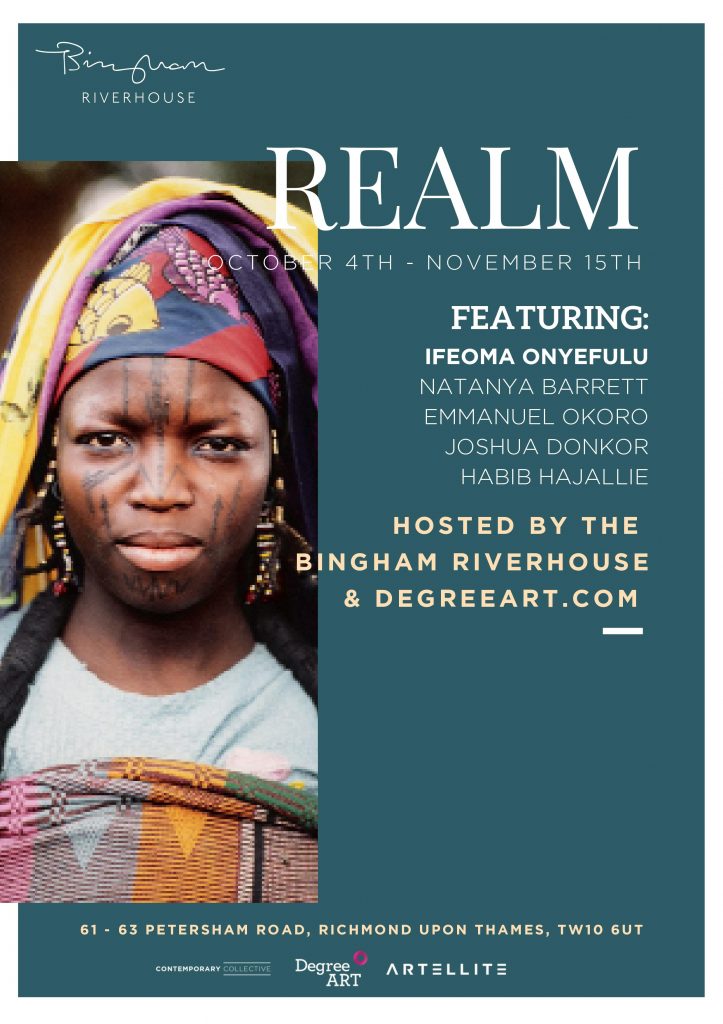 Between the 4th and 15th October, 2022 you can see an exhibit of artists images, entitled 'Realm' at the Bingham – Riverhouse Hotel in Richmond, London.
See the work at 61 – 63 Petersham Road, Richmond Upon TW10 6UT
Hosted by this great riverside hotel, and the DegreeArt Gallery, the displays will also include the work of Natanya Barrett, Emmanuel Okoro, Joshua Donkor and Habib Hajallie
You can find the hotel on-line here – https://www.binghamriverhouse.com
Ifeoma'a work can be found and purchased on-line at the gallery here: https://www.degreeart.com/artists/ifeoma-onyefulu
---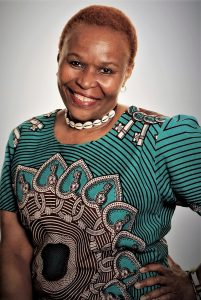 Ifeoma Onyefulu is an award winning author and photographer.
Ifeoma is from Nigeria and lives in North London, UK. She is passionate about sharing the colour, and vibrancy of Africa, portraying in stunning photographs and text about family life and people in Africa.
A richness of life, a community rich and vibrant, and a continent steeped in stories and myths. This is how Ifeoma's books vividly portray African life.
Ifeoma's books are unique in reaching directly into the life and spirit of people in African communities. They are full of colourful images which show a happiness and warmth of children and families.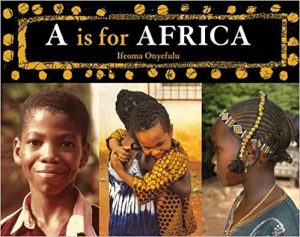 Ifeoma started with A is for Africa and developed an alphabet with a difference, a wonderful collection of words with very different meanings from our own more conventional alphabet collections. This eclectic way of experiencing an African dimension continues in all of Ifeoma's books.
The unique quality means A is for Africa is for a wide age range of children, it fits into many different areas of the school's curriculum, including literacy, geography, and personal, social, emotional and health, and RE. They make excellent books for working with children from different countries and in our own organisation; we have used them many times as an introduction, enabling children to talk about communities they have left behind.
Ifeoma's work has already won many awards. In 2008 she won the Children's Africana Book Award with Ikenna goes to Nigeria and also in 2005 with Here Comes Our Bride.
There is no doubt that Ifeoma will continue to be successful as both a story writer and a photographer. She will bring African life directly into our own world as a place of vibrance, colour, warmth and happiness.
The following ideas for the classroom are part of the BookFest Programme which was held at Kellett International School in Hong Kong.
Our team at Books Go Walkabout prepare resources and materials to fit the needs of the year group and school curriculum to support learning and attainment outcomes.
---
Using Ifeoma's Book A is for Africa
Suggested preparation for Reception classes, curriculum link – description and culture…
A is For Africa
• Find Africa on Google Earth or in atlas
• Teacher to read the author's notes and to talk with the children about the clothes, beads, music, family life, houses, games, masquerades.
• Note the links to sharing, family life, cheerfulness, being together.
Suggested Activities
• Create a collage of Africa and add pictures and text from the children.
• Create an alphabet around the classroom using suggestions in the book or their own
• Make some hats, masks and beads
• Weaving with paper or materials
• Make some bead necklaces
Booking events and visits now – contact us for details…
---