Our authors come from across the world , bringing stories of adventure, families, facts and challenges, poetry, illustrations, and drawing with words, direct to schools in the UK, Far East and other countries too.
Books Go Walkabout brings so much more than just the book and an author. Our focus is on bringing that sense of adventure, the sense of a big world to explore; reading is the best route into our amazing world. Our authors work directly with schools before and after an event, to share their experience and books, leaving children with a passion to continue through reading and writing.

Quote from Beth Mc Neilly, School Librarian Shrewsbury International School, Hong Kong
All members of our school community benefit greatly from visits with authors, illustrators, poets, and storytellers.
Literacy improves overall, as interaction with these guests leads to children reading more – not only of the visitor's books, but reading matter of all kinds.
Children see that these visitors are pursuing their passions, which in turn excites their own confidence and desire to learn more about the types of stories and facts that interest them.
Teachers incorporate aspects of the visit into classroom work and report how students' enthusiasm for telling and writing their own stories.
Parents hear about the visitor from their children and notice them borrowing more books from the library. Parents can be invited to sessions as well, to observe how an author or storyteller shares their work, allowing them to experience firsthand the positive impact such visits have. These experiences, in turn, can inform their own reading time with their children.
Author visits are also an excellent opportunity to promote Shrewsbury's commitment to empowering student literacy and focus on a schoolwide reading culture across various media platforms.
Booking visits, workshops and Skype contacts for all our authors in 2020 now
Cheryl Moskowitz in Conversation – via video link to Hong Kong 2019
Jump down the page here to see Leigh Hobbs and Joanna Grochowicz who were also visiting the UK in the Autumn of 2019. Read more about their work below…and buy their books from this page too!
---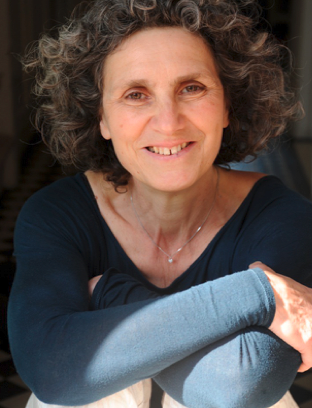 Creating Poetry during Lockdown
n this global pandemic we have been thinking of just how to reach out to others across the world. Poetry is a way of finding and releasing feelings.
And do you know what, children are so good at it!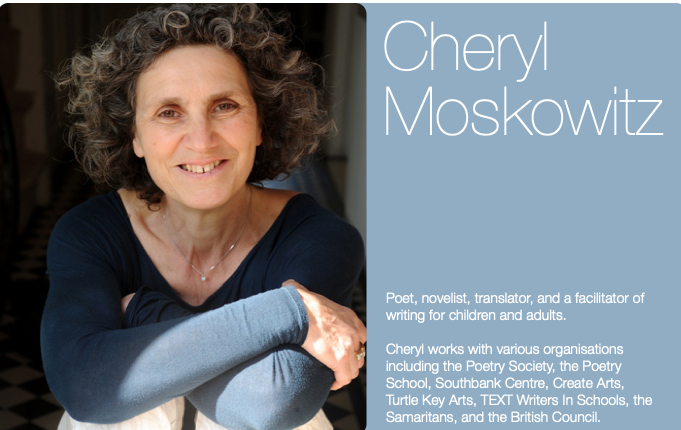 Cheryl Moskowitz is a poet, narrator and writer who works with us at Books Go Walkabout . Since March 2020, when school closures were announced in the UK, Cheryl has been talking to children, their parents and staff at schools. What is life like in this Covid19 world?
Shrewsbury School, Hong Kong is an International School and have experienced huge amount of lockdown time at school. Beth McNeilly, the school librarian talked about a plan with Books Go Walkabout to get children writing.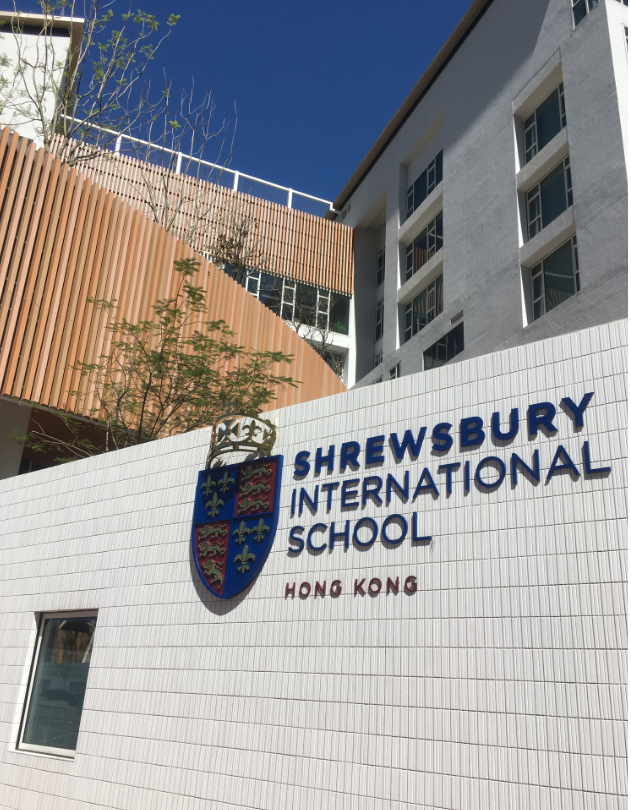 At Books Go Walkabout we put the two together and Cheryl and Beth worked on a poetry plan for children in Years 1 and 2. We Zoomed across the world and heard the most amazing poems, and it all started with a poem of Cheryl's that begins…
Just supposing…
you woke up tomorrow
and there weren't all these rules
like: YOU HAVE TO STAY HOME!
and: YOU CAN'T GO TO SCHOOL!
The children wrote and they wrote, and they came up with the most amazing collections of thoughts, poems and words( vocabulary was awesome!)
Parents and teachers and librarians were part of the video, the writing and the Zoom. It was a BRILLIANT session and released fears, worries, turning them into creative and imaginative pieces of written work. Great job Shrewsbury and Cheryl!! At Books Go Walkabout we loved it! You can read more on Books Go Walkabout.
Collections of Poems were written and I just made a note of some of the words, the mental pictures and some of the thoughts from the children aged 5 and 6. They were outstanding!
…prowling cheetahs, squeeking dolphins, exploded with excitement, marshamallos with a meerkat, philosophical flamingoes, a sword of clay, in a kimono kicking a kick bat and … in our imaginations we can go anywhere
and places they would go… Canada, California, England, Egypt, Japan, the ocean, the jungle, Nepal, Osaka and Rome
So, just supposing when we can all come through this lockdown just think what we can do !!
Sue Martin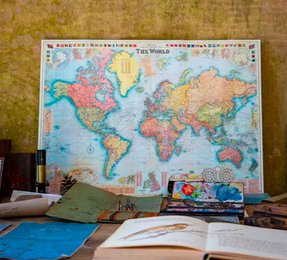 'Our House' – Cheryl Moskowitz with Books Go Walkabout and students at Law Ting Pong Secondary School, Hong Kong.

This is how we created a poem called 'Our House'.
Books Go Walkabout held a video session with Cheryl in the UK and secondary students, 6000 miles away in Hong Kong. Some students are Chinese speakers and some English speakers, at school they use the English language for their studies.
Cheryl focussed on 3 poems for inspiration and to develop an understanding about poetry. The students were not so used to creating poetry of their own.
It developed along these lines…
Read and share the poems
In pairs or groups think about aspects such as building materials
sights and sounds, human qualities and evocative smells and food of home
Using a group of favourite words find words that rhyme with these words and start to create the poem.
And after a little more work, just look at the amazing result…
Our House
When winter comes, we will make a home.
We'll build it with bricks, red and rectangular,
held with grey mortar – supportive, like a friend.
We'll use clear glass and a frame made of plastic
to hold our memories in place like a show piece.
When winter comes, we will make a home.
We'll decorate it with sun rising above the horizon,
and the purple hue of the sky nearing twilight,
the sound of water crashing against Victoria Harbour
and the rattling of the Mass Transit Railway.
When winter comes, we will make a home.
We will furnish it with Grandma's warmth,
the stories she tells and the clothes she makes.
We will carpet the floor with Mother's care
and fit every fixture with Father's protection.
When winter comes, we will make a home.
We'll lay the table with steaming rice
and the glow of candles, and fill the room
with the sweet smell of our mothers' perfume
and bitter Chinese medicine to ward off cold.
When winter comes,
we will make a home
and invite our visitors in.
by JH S5, Law Ting Pong Secondary School, Hong Kong (and Cheryl!)
November 26, 2019
---
Cheryl Moskowitz is a poet, novelist, translator and a facilitator of writing for children and adults.
Cheryl is undertaking a series of Books go Walkabout on-line engagements, workshop sessions using Skype, with Law Ting Pong School in Hong Kong this Autumn.
Buy a copy of Cheryl's poetry below…
Cheryl is an American born poet, novelist and playwright living in London, UK.
She has an amazing and interesting portfolio of work and projects including; writing poetry, projects in schools and performance in literary arts and music.
Books Go Walkabout has worked with Cheryl in schools in Hong Kong, and via Skype, to students in primary and secondary schools.
She brings to life the innate rhythm within children, enabling poetry to be completed both individually and as a class. This is really successful and children are inspired to use techniques and word play methods.
Her poems have won awards and been published in several leading literary magazines. In 2014 she became the poet-in-residence at Highfield Primary School, London and in March 2018 is one of four poets shortlisted for the Moth Poetry Prize .
The following ideas for the classroom were part of the BookFest Programme which was held at https://www.kellettschool.com/ in Hong Kong.
Our team at Books Go Walkabout provided educational resources to support the author event.
Cheryl has lots of ideas and further information about her work on her website, hear Cheryl reading some of the poems from Can it Be About Me? http://www.cherylmoskowitz.com
---
Using Cheryl's book Can It Be About Me?
Suggested preparation work for Years 1 & 2. Curriculum link – Writing poetry
Book – Can it Be About Me?
• Teacher to read a selection of poems from Can it Be About Me?
• Make a collection of poetry books in the class.
• Read about Haiku's and Cinquains (Can it Be About Me, p. 29,30)
Suggested Activities
• Use familiar rhymes to start work with the whole class on poetry.
• Find the rhythm in the poem and begin to explore rhyme at the end of lines
• Write down and make a collection of favourite words
• Sing some songs and make a list of individual words that you remember easily
• Start to create a Haiku ( Cheryl will work on Cinquain's too )
---
More about Cheryl… Cheryl studied Psychology at Sussex University. Subsequent training includes Mime, Mask and Movement with Leonard Pitt (Berkeley, California), Drama Therapy with Sue Jennings (Herts College of Art and Design, St. Albans) and Psychodynamic Counselling at the Highgate Counselling Centre.
She began writing and performing poetry in the 80's with the poetry collectives Angels of Fire and LIP, during which time her poems were published in various anthologies (publishers inc. Chatto & Windus, Rivelin Grapheme, Women's Press and Five Leaves).
Dramatic works include plays for Quicksilver Theatre for Children, Bethnal Green Museum of Childhood, The King's Head, Channel 4's She Play series, and BBC TV drama
In 1996 she co-founded the organisation LAPIDUS (Association for Literary Arts and Personal Development) and taught on the Creative Writing and Personal Development MA at Sussex University 1996 – 2010′.
Source: Website of Cheryl Moskowitz

Cheryl as Poet in Residence at Highfield Primary School – a great film about a poet resident in a school…!
Don't forget you can see more of Cheryl's creative work on her own web pages here.
---
More authors in the UK in 2019
Joanna Grochowicz is an exciting new author from New Zealand, writing about Polar Explorers in the early 20th Century. She brings the detail of the explorers to life through extensive research on their diaries and other materials.
The journeys and conditions in the polar ice caps are explored in detail and abound with interest on survival of both man, dogs and ponies alike.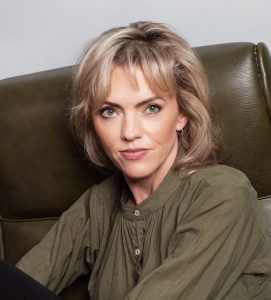 Joanna Grochowicz Tour with Books Go Walkabout in November 2019
Antarctic exploration, polar regions, ice caps, explorers of the early 20th Century made for amazing stories to schools and young people.
Joanna retells daring and sometimes devious tales about Norwegian explorer, Roald Amundsen as she re-enacted the stories to packed audiences, from her second book, Amundsen's Way, released in the UK in October 2019.
What more could you want to inspire students to write and to read? Joanna is a brilliant story teller as well as a writer. Joanna researches extensively before writing her books and she shows how the diaries and details of the exploration bring the story alive,.
As she recounts stories from the book, students are captivated in this tale of long ago. In the cunning detail of Amundsen's exploration and his use of the team, to make sure that he and the Norwegians were the first at the South Pole,
Learning about Polar exploration is especially relevant to global warming concerns. Polar ice is warming so fast, and an understanding of life in the Antarctic is a great way to engage with young climate activists and all students.
Her enthusiasm for the explorers is evident and this shines through the books and in her amazing interactive workshops and school visits. How do people survive together when life is in danger? What happens to teams and comradeship when you lose faith in your leader?
Many more questions too on courage, bravery, determination, loss and disappointment.
---
For students from Years 5- 9 these are important questions and can be part of the PSE curriculum for all students.
There is no doubt that Joanna's books will fit into many areas of the curriculum, from history, geography and science to PSE and English.
We have been working with Joanna for 2 years now and love her enthusiasm, ability to work with students and teachers, and for her amazing books. Just now waiting for her third book in the Polar Exploration series.
---
Books Go Walkabout has organised a tour with Joanna into the UK in the Autumn of 2019 and also a visit to Shrewsbury International School in Hong Kong, on her way home to New Zealand.
Travelling the globe is the way to go to share ideas, thoughts and stories.
Joanna's skill shines through beyond the words as she writes with intrigue and knowledge about the stories and challenges on this epic but cruel journey. Her understanding of Amundsen details his faults as well as his abilities, and although she admires his courage, his methods were often very hard.
Let us know if you would like to find out more about how to book Joanna for an event at your school or organisation. Contact us here…
---
Amundsens' Way – Race to the South Pole, is Joanna's second stunning book about the Antarctic explorers of the early 20th Century. Roald Amundsen was determined, heroic and courageous, but not best liked, however he did win the race to the South Pole in 1911. (Buy here)
Joanna's skill shines through beyond the words as she writes with intrigue and knowledge about the stories and challenges on this epic but cruel journey. Her understanding of Amundsen details his faults as well as his abilities, and although she admires his courage, his methods were often very hard.
Amundsen's Way is Joanna's second novel of narrative non-fiction, her first Into the White – Scott's Antarctic Odyssey, is hugely successful and was a finalist for the New Zealand Book Awards 2018. The illustrator for both books is Sarah Lippett. (Buy here)
Amundsen's Way is published by Allen and Unwin of Australia and will be released in the UK in Autumn 2019.
Books Go Walkabout is planning Joanna's next visit to the UK and currently talking with schools and organisations on bookings in November.
Her charismatic storytelling abilities will captivate any audience of young people, it's a great story!
---
Leigh Hobbs, Australian Children's Laureate 2016 in London November 2019 with Books Go Walkabout.
Leigh doesn't travel alone, Mr Chicken, Old Tom and Horrible Harriet came into every school hall and classroom and became firm friends with all the children.
What an inspiration Leigh is to children and teachers. More children into reading and drawing characters, bringing them to life beyond words!
We had a great time in schools; including William Tyndale Primary in Islington and Brandlehow Primary School in Putney. Leigh immediately gets the children interested.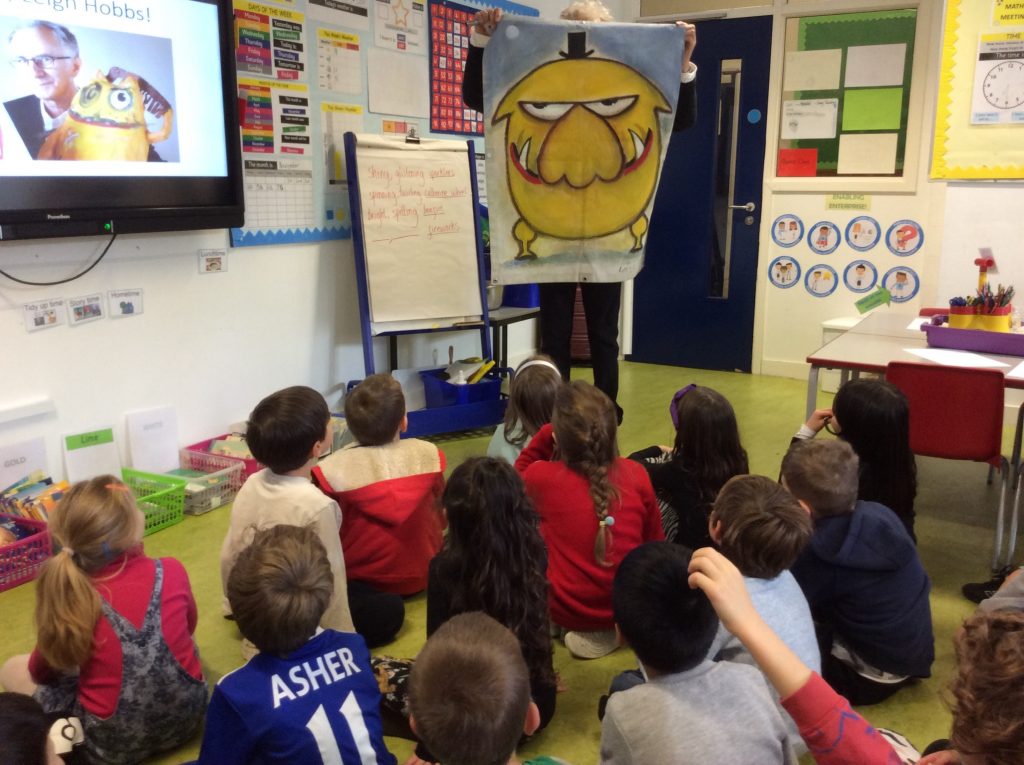 " Whose feeling brave?" as he shows a picture of Old Tom.
Who has a sister or brother that looks like that" he asked.
"What a star!"
From a unique teaching method all the children were able to draw the characters with their own variations and were shown how to make their faces look really naughty or full of mischief.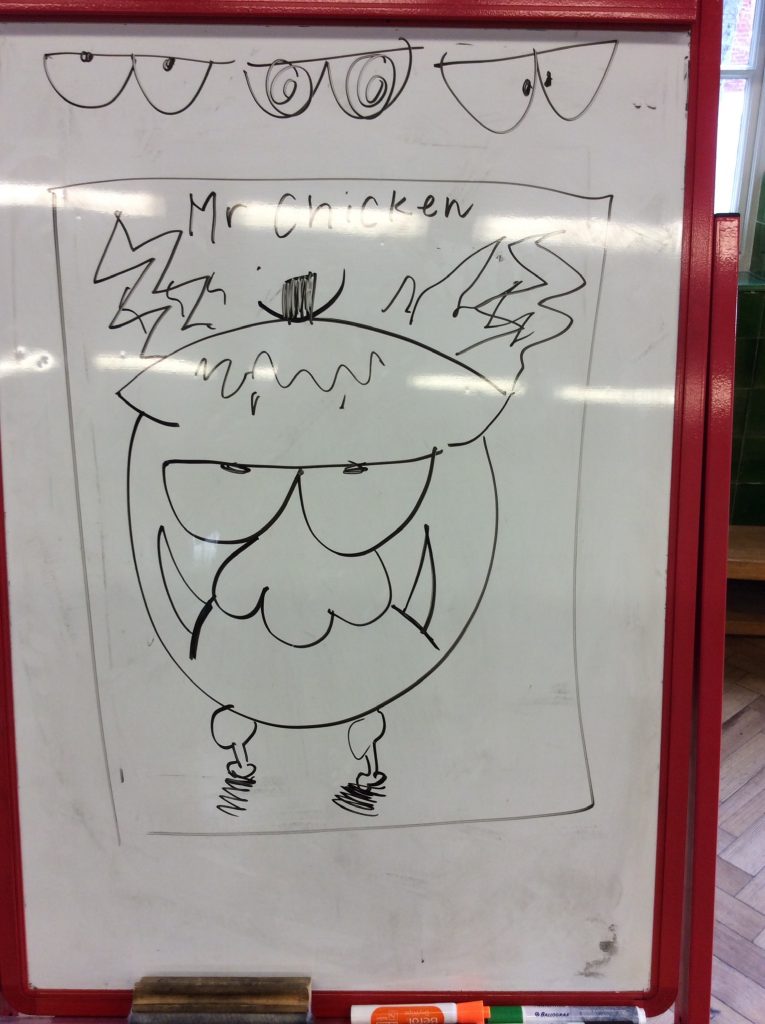 The sessions were all great, books were devoured and over 4 classes, 120 children plus the whole school assembly we left knowing that that day would have made a huge difference to the children and their enjoyment of reading. A good day and an excellent achievement.
---
Leigh Hobbs is an Australian artist and author, best known in Australia and the United Kingdom for the humorous children's books which he has written and illustrated, although he has produced works across a wide range of mediums.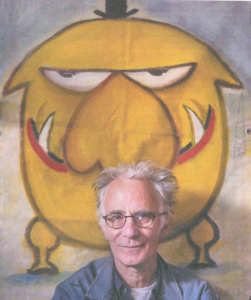 His books principally feature the characters Old Tom, Horrible Harriet, Fiona the Pig, Mr Badger and Mr Chicken, and characters from the 4F for FREAKS books.
He was the Australian Children's Laureate for 2016 -17.
Leigh is best known for the twenty children's books he has written and illustrated featuring his characters Old Tom, Mr Chicken (Buy Here), Mr Badger (Buy here), Horrible Harriet, Fiona the Pig and the Freaks in 4F.
His book 'Mr Chicken Goes to Paris' has been a constant best seller in the Louvre Museum Bookshop for nine years, while Old Tom was turned into an extremely popular television series and, in 2017, Horrible Harriet was adapted for the Sydney Opera House stage.
Leigh was a secondary school art teacher for twenty five years, and has had experience inspiring children to create in words and or pictures at countless Literary Festivals including the Hay, Oxford and Cheltenham Festivals and school visits around the world.
Leigh's work with schools
Leigh has huge experience of working with children, as an illustrator, author and lecturer, and before that as a teacher. He makes sure all children have fun at his presentations and learn a huge amount about writing and using illustrations.
Teachers too will find new ways to be creative, and free themselves and the children to draw, write and discover new characters. Leigh aims to have children relish the act of creating, drawing and writing at their own individual levels.
"This is about how different we all are, not who is best", says Leigh.
As part of the presentation or workshop each child will have a unique drawing and have developed a special character in his workshops as described below.
Leigh's Presentations and Workshops
Creating Characters Workshop
Suitable for most primary age groups (for children: 6 – 12yrs and lasts approximately 60 mins.
The theme of the presentation is 'Creating Characters'. Ideal length: 55-60 minutes. The AIM is to have children relish the act of creating, drawing, writing, – free from the pressure of assessment or ranking. The sessions are very much hands on workshops and from the beginning the students are told that 'this is about how different we all are, not who is best'.
Students draw Old Tom step by step following Leigh's instructions, all the while noting that even though every drawing will look like Old Tom, 'every drawing will be different because each student is different'.
After that the students relax, show each other their work, and then draw Mr Chicken while selecting different ways to draw different facial expressions.
After this the students are ready to create their own characters in words and pictures.
Leigh also gives presentations and / or workshops to older students and adults on the subject of 'Visual Literacy'. This is a very interesting presentation with plenty of time for discussion and enables students to understand how visual images and concepts effect learning and interpretation, enhancing text and story.
A press release from The Sydney Morning Herald …
"At the Sydney Writer's Festival he had 2500 enraptured children drawing with him- he is both artist and author and he is a fan of the increasingly vulnerable school libraries and their librarians."
The power of the book, the influence of the Laureate…
In an interview in Mirrors, Windows and Doors, at the commencement of his Laureateship, Leigh was asked about the abandonment of the library – as both an intellectual resource in schools and communities, and as a valued concept in the learning process. (We have the same foreboding about 'the book' in the UK too, Ed.)
In a wonderful, energetic and focused reply Leigh described his tenure …
"…as the Australian Children's Laureate, during my two-year term I'll be visiting every state in Australia at least once as an advocate for the power, value and importance of reading. I'll be running workshops and doing presentations for and to adults on visual literacy, the power of picture books and creating characters in 'words and pictures'.
And for the kids I will be running workshops with the theme of creating your own characters…in words and pictures. I was a secondary art teacher for twenty five years, so my teaching survival skills are quite honed".
Source: http://mirrorswindowsdoors.org/wp/
Grounded, energetic and enthusiastic – just as Leigh delivers his workshops or argues for the profound influence of the book and it's creativity driving influence on young minds in workshops – whatever the age of the audience.
A love and feel for place…
Last year Leigh conducted a brief tour of Australian illustrated children's books for The Guardian in the UK.
In a wonderfully illustrated article, Leigh compares and contrasts his own work with those of other artists. It is a comparison which highlights, we thought, the vivacity, colour and movement of Leigh's own work, but also shows how mood and feeling are created, by others in storytelling, through the use of the image.
In his comparision Leigh looks at the work of Shaun Tan, Greg Rogers, Gregg Dreise and Marc Martin amongst others.
In his generous and affirmational article, Leigh counterpoints his own style and methodology of story creation with that of indigenous artists and others, who use colour and tone in ways that are very different from Leigh's work, but are as emphatically telling in their quality to generate reflection and feeling.
Leigh's article for The Guardian is a triumph of context. If you are interested in the imagination of young Australians, and the proponents of creativity for it, then Leigh's tour is the exemplar.
---