Jill Calder is an award winning illustrator and lettering artist based in Scotland. She studied at both Edinburgh College of Art and Glasgow School of Art, and for 14 years was a lecturer in Illustration at Edinburgh College of Art until she left to pursue her career as a full time illustrator.
Through Jill's work, she's also been invited to guest lecture at various schools, universities and events throughout the UK, USA and Far East.
Jill loves drawing, ideas, colour, ink, typography, narrative, sketchbooks, making books and even deadlines! 'I blend traditional and digital drawing seamlessly to create richly layered illustrations full of people, animals and places. Illustrating grittier, more challenging subject matter is just as rewarding as tackling more whimsical themes'… hence why her work has broad appeal from adults to younger children.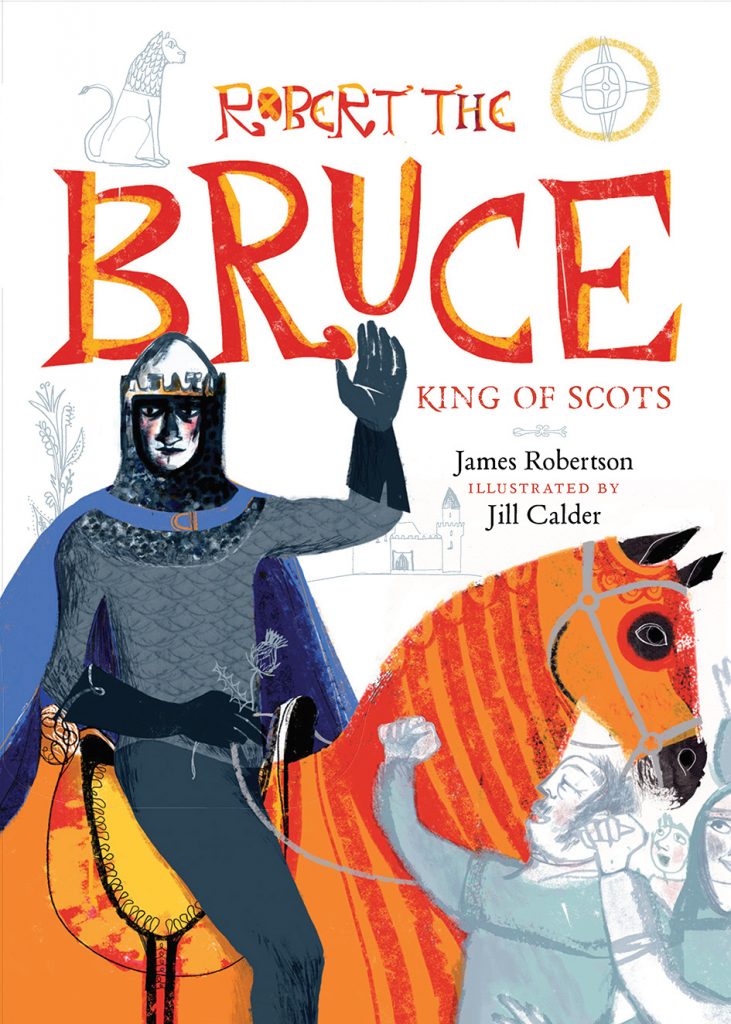 It's only in the last few years that Jill has started to focus on illustrating books for children and this sequential process, alongside working with a writer and editors is one she enjoys enormously. Robert the Bruce, King of Scots was Jill's debut picture book and was subsequently shortlisted for the World Illustration Awards in 2015.
Her second book, The Picture Atlas: An Incredible Journey (written by Simon Holland, 2017) was shortlisted for Children's Travel Book of the Year in the Edward Stanford Awards. What is Poetry? by Michael Rosen and illustrated by Jill was nominated for the CILIP Carnegie Medal 2018.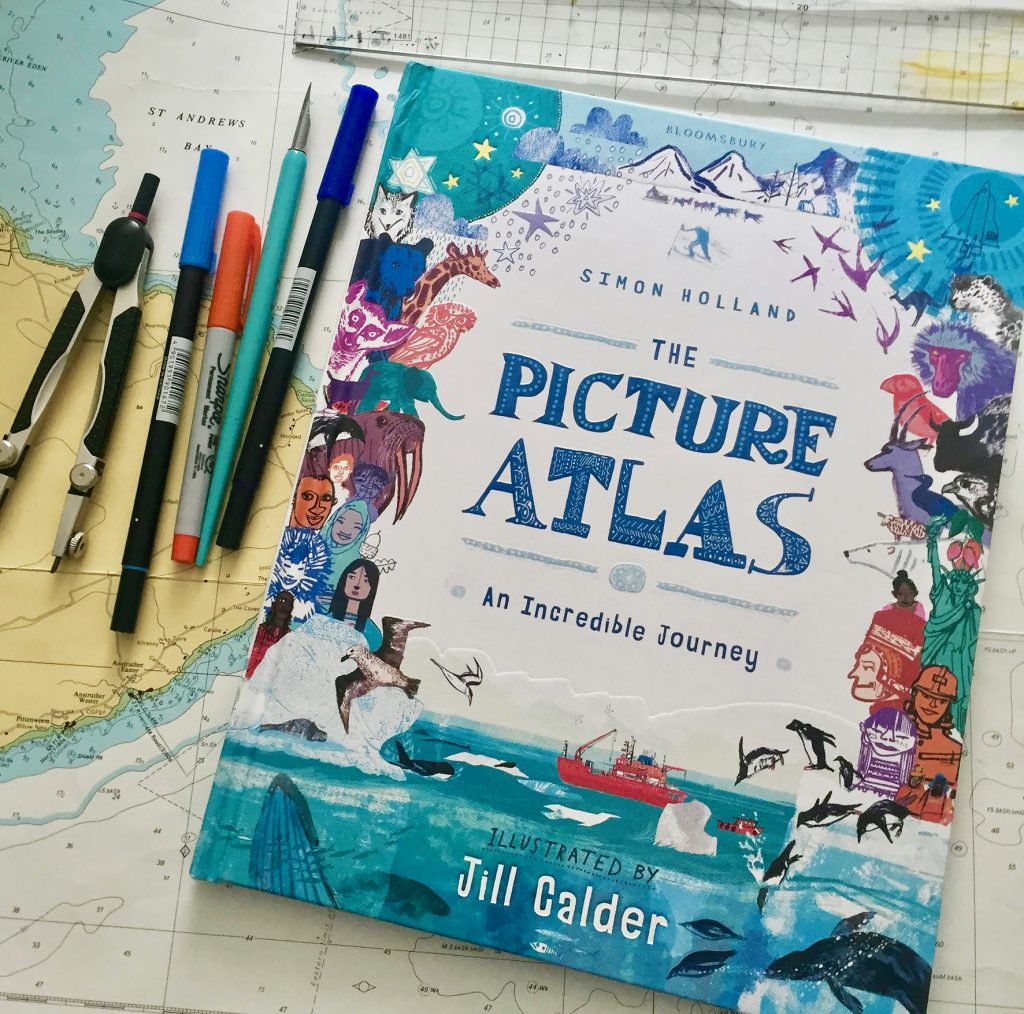 Jill's work was recently on show in Mumbai, India, alongside 9 other illustrators in 'Drawing Words', a new exhibition of British Children's Book Illustrators, curated by Children's Laureate Lauren Child and commissioned by The British Council. The exhibition continues to tour around the world including China, Spain, Romania and Pakistan, where Jill will open the exhibition in Lahore and conduct workshops in the new British Council library there.
Jill's next picture book, The Sea, (written by Miranda Krestovnikoff) publishes in April 2019 and she continues to develop her own picture books as both author and illustrator.
Discover Jill's work here – www.jillcalder.com
Now booking for events. Contact us here…
---