Author of Tall Story, Shine and Is it a Mermaid? Plus many other books too!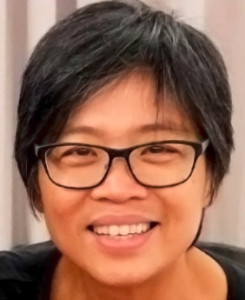 An amazing author, Candy has a wide range of stories to tell and has an engaging style of writing, leading you into the story and unable to put the book down!
Candy is also brilliant at talking with children, loads of encouragement about writing, imagination and interesting topics.
Discover the story here…
'Tall Story' was Candy's debut novel and was the winner of the Crystal Kite Prize for Europe in 2011, and the National Book Award in the Philippines. It was also nominated also for the Carnegie Medal and shortlisted for 13 prizes including Blue Peter and the Waterstones Prize.
It is a story about a sister, Andi and a brother Bernardo, Andi lives in London with their Mum and Bernardo lives in the Philippines with their Auntie. Separated through their Mum's work they do not know much about each other and live in two very different places. Andi hasn't seen Bernardo for 10 years when he arrives in London. Imagine the surprise when Andi who is too short to get in the baseball team, meets Bernardo from the plane and he is nearly 8 ft tall!
This is a story about how to live with yourself as a young teenager, about belonging to a team, I.e baseball, and how to deal with difference like gigantism. It is also a story about two cultures, how lives can be intertwined and yet so different.
Andi discovers that Bernardo is not what he seems, he is a hero, he can work miracles and he has an amazing story to tell.
---
Engaging with the audience…
Shine – Winner of many wards, including GR8 Book Debate 2016 and Crystal Kite Prize for Europe in 2014 and shortlisted for many more.
On an island called Mirasol, Rosa lives with her father and helper. She has a strange condition and is shunned by the superstitious islanders, living in isolation in her house, scared to go out. Her mother had died mysteriously and every night Rosa lights a candle to get in touch with her.
One day she is chatting online and develops a friendship. Another day her mother seems to turn up at the front door.
This is a great read and deals with issues like being alone with a condition that is not understood, how to make contact online, being alone and trying to be understood.
---
Is it a Mermaid?
Candy's first Picture Book and illustrations by Francesca Chessa.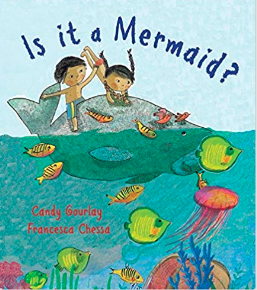 When Benji and Bel find a strange creature on a tropical beach they know it is a dugong. But the dugong insists she is a beautiful mermaid.
After many attempts to convince the children that she really is a mermaid the dugong swims away with her tail splashing into the warm ocean.
Candi brings a tropical world to the reader in a captivating and imaginative way.
You can listen here to Candy in discussion with Francesca Chessa talking about the idea of the story and the dugongs and mermaids.
See the pictures and listen to the ocean in the video above.
---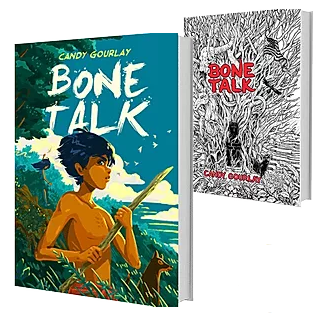 Bone Talk is a recent book which was published in August 2018
Set in 1899 Samkad thinks he know all there is to know about the world. He wants to be a warrior but everything changes when a boy arrives in the village who tells of Americans close by.
---
Candy was born in the Philippines and brings stories from that culture into a western world. She currently lives in North London with her family and is writing more and more books. She enjoys getting into schools and meeting with children talking about stories, writing, reading and what life is like for children and young people.
Candy has visited many parts of the world to talk about her books and writing and also gets into Skype conversations with schools from all over the world.
To make contact with Candy and BooksgoWalkabout, just send an email to suemartin@booksgowalkabout.com and we will start your author journey together!
Or use our contact us page here…
---